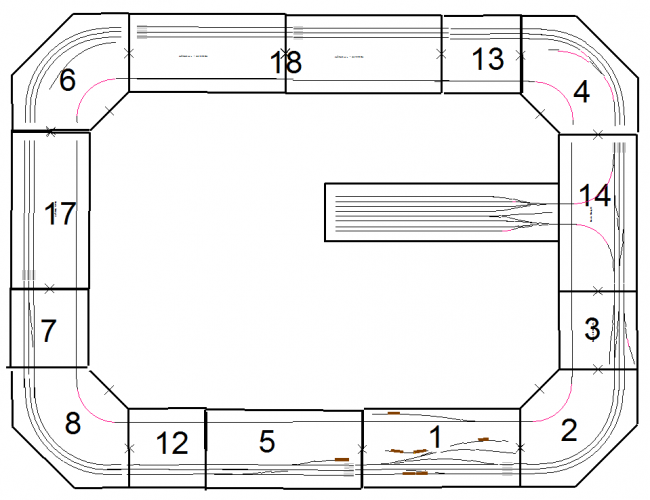 Mauldin CofC Train Show 2012 was held in Mauldin, SC on Friday, May 4 (noon-9pm), Saturday, May 5 (10am-6pm), Sunday, May 6 (1-4pm), Friday, May 11 (noon-9pm) and Saturday, May 12 (10am-9pm).  
The show was not as well attended as expected, but the visitors that came enjoyed the show.
The layout ran well and we got to try out our new Geezer-Gate for the first time.  We also used this chance to start planning changes needed for the big show in Atlanta next year.